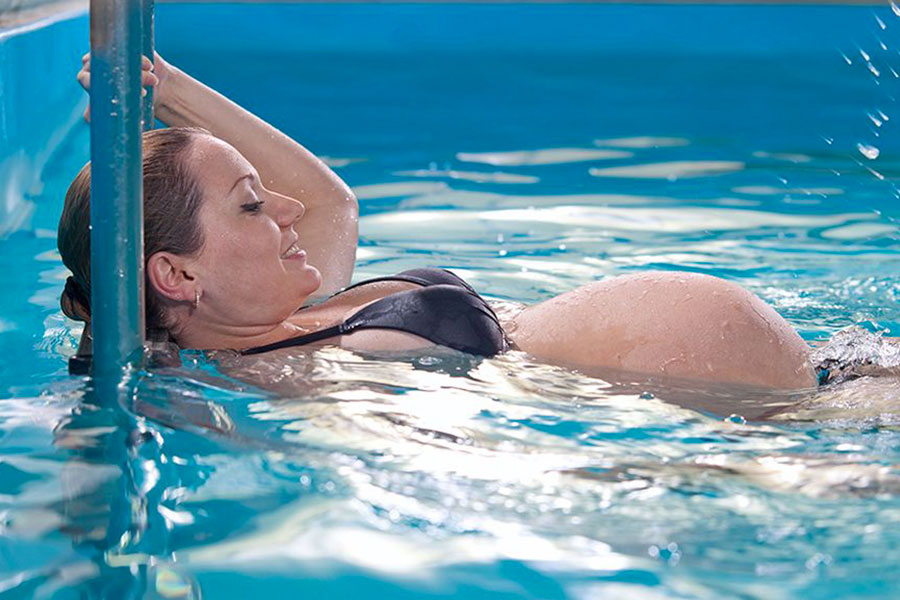 Aqua aerobics is safe in pregnancy, deems Aussie study
As the months tick by and your body gets heavier and heavier, hopping into a pool offers welcome relief for pregnant women who just want a moment to enjoy the bliss of weightlessness.
But many water lovers hung up their togs in 2003, after guidelines from the Royal Australian College of Obstetricians and Gynecologists stated pregnant women shouldn't exercise in water above 28 degrees, under the average community swimming pool temperature of about 30 to 33 degrees.
Overheating your core temperature was thought to put unborn babies at risk of neural defects like spina bifida, as well as potential increased risk of heart, abdominal wall or oral cleft defects.
But an Australian study has confirmed that aqua aerobics in water up to 33 degrees won't overheat the core temperature to a dangerous level — so pregnant women can confidently do aqua aerobics up until their due date.
When physiotherapist and aqua aerobics instructor Mandy Brearley couldn't find any solid evidence behind the 28-degree maximum guidelines, she did some research herself.
She recruited 109 pregnant women and measured their temperature before during and after aqua aerobics classes at eight Melbourne pools, with temperatures varying between 28.8 and 33.4 degrees.
"We found the body temperature rose by 0.16 degrees because they were doing moderate intensity exercise," Brearley, who runs Aquamums, told ninemsn Coach.
"You are only looking at a critical level when the body temp rises by more than 1.5 degrees above resting temperature."
Brearley says aqua aerobics is fantastic during pregnancy, not only because it allows women to exercise without the pressure on joints but it can also help relieve fluid retention.
"The pressure of the water boosts circulation, which helps to reduce swelling and also boosts the blood flow to the placenta," she explains.
Hot baths and spas remain a contentious issue. Women are still advised to avoid soaking in hot temperatures for long periods, after studies found they can increase your core temperature.
But Brearley says there's no need to fret if you had a hot bath before you realised you were pregnant.
"For the [core] temperature to get to a critical level, the water does need to be very hot and you need to be in the water for a long time," she points out.
"One interesting study found that in a 39-degree hot tub, it took about 23 minutes before the temperature went up to a critical level, and in 41-degree water, it took an average of 18 minutes to go up to that critical level.
"It's better to be cautious and not go in spa baths at all or have really hot baths."
Brearley's study was published in the Journal of Physiotherapy.
Article from coach.nine.com.au